Coursera offers verified certificates for most courses in your Kiron curriculum. These certificates are completely free of cost for Kiron students registered in the Coursera for Refugees program.
Remember: to get access to Coursera and download certificates for free, we need to accept your document on Kiron Campus. Click here to upload it.
*In order to get verified certificates on Coursera, you will be asked to verify your identity. Please note that the verification for Coursera only works with documents from non-restricted countries. If the country of your origin or the country you currently reside in are subjected to sanctions by the United States, please contact Coursera directly and ask how your ID verification could be made.*
There are three types of courses:
1) Free courses for Kiron Students
You should see this screen: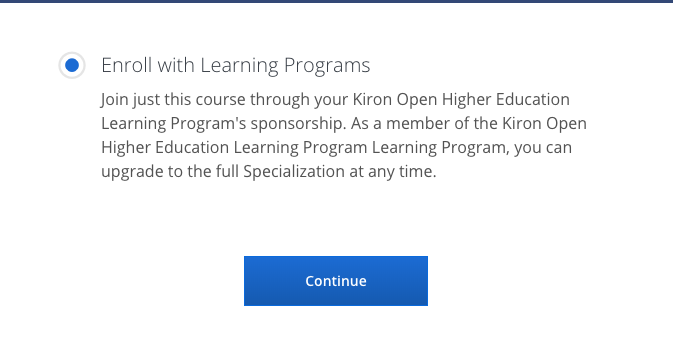 And those which are only available in a restricted way:
2) You are asked to pay, and you see the picture: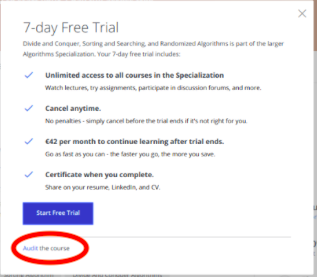 This course can only be audited which means that no Coursera certificate will be available. But you can send us a screenshot of your progress once you are done with the course and Kiron can include it in your Transcript of Records. Please click the small audit button!
3) There are some courses for which you will get no Coursera certificate either and you are asked to pay.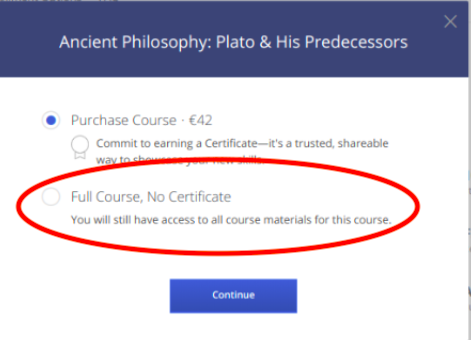 Please click "Full Course, No Certificate". Here again, there is the possibility to have the course included in the Transcript of Records if you send Kiron a screenshot of your progress.
Prerequisites
You have to be enrolled in Coursera for Refugees with your Kiron email address or the same email you used to register with Kiron

You have to complete your Coursera for Refugees profile, which includes uploading a photo and a verified ID (click here to know what is a verified ID)

You have to achieve a minimum passing grade in all required assignments in the course
How to get your certificate from Coursera
Make sure you are logged into Coursera for Refugees with your Kiron email address or the same email you used to register with Kiron.

Open the Accomplishments page from the menu on the left.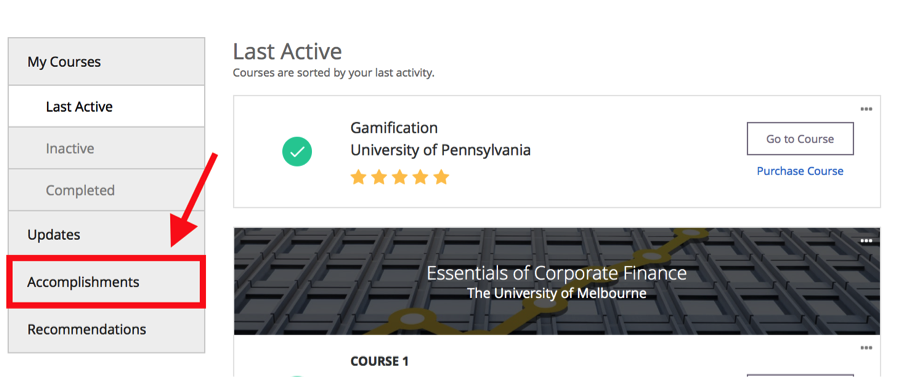 Select the completed course that you would like to get the certificate for: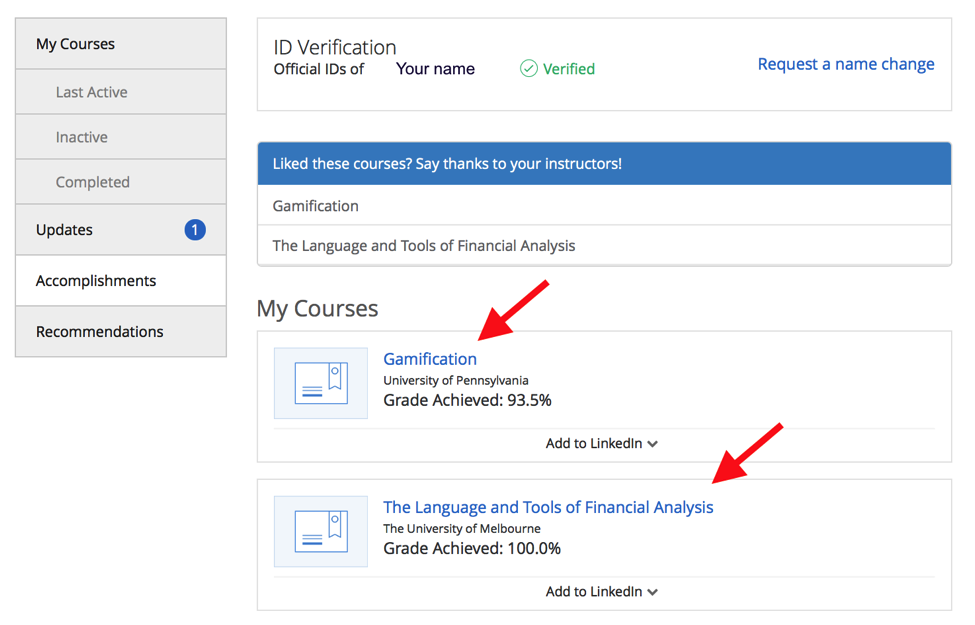 On the completed course page, click View Certificate on the certificate image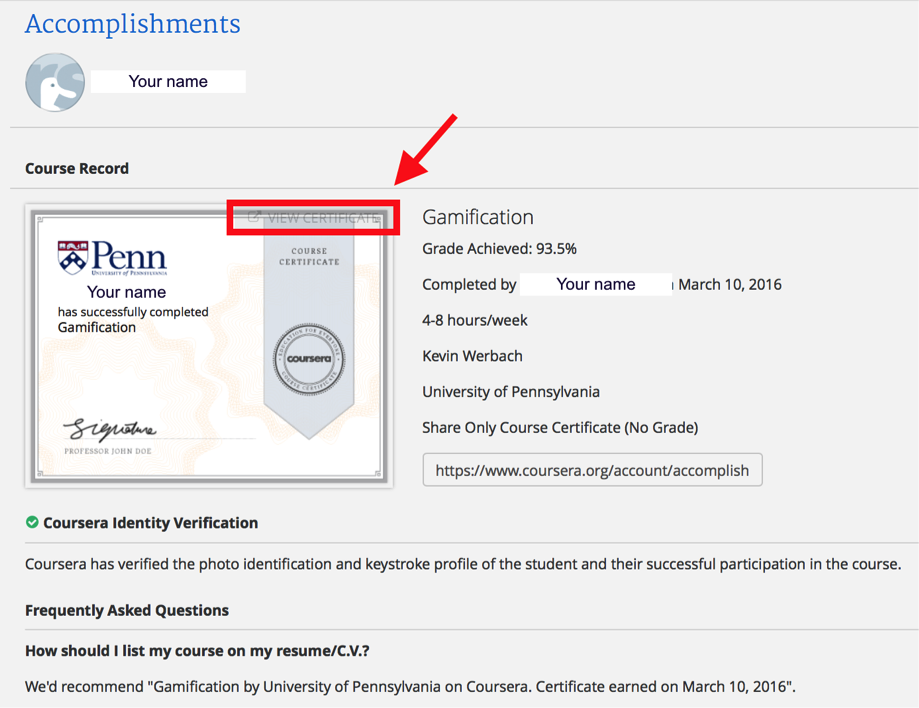 You can then download or copy the link for sharing your certificate
To learn more about certificates from Coursera, read here.