It depends on the course you have selected! There are two types of courses:
Self-paced - you can start them any time you want and take as long as you need to complete them.

Live courses - they have fixed start dates and deadlines for the different assessments.
You can see the type of course from the Course Card in Kiron Campus, next to Starting Date.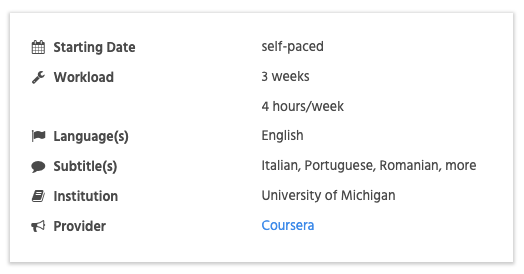 If you do not have much time to study, we recommend that you only take one course at a time. If you have more time you can combine both self-paced and live courses.
 If you select a live course, please be aware of the starting date. If you missed the starting date, please choose another live course. This may mean waiting for the next session of the course. If the course you selected has already finished, if will appear as Archived - this means that the course is no longer supervised and you cannot get a certificate for it, though the material is in most cases still available.
When you are taking a live course, always pay attention to the different deadlines of assignments. If you miss them, you may have to start all over again!