When you enter the Kiron Campus for the first time, you will be asked to choose your first learning programs. Please make your relevant choices here. You can click on the categories to find out more about what you can learn.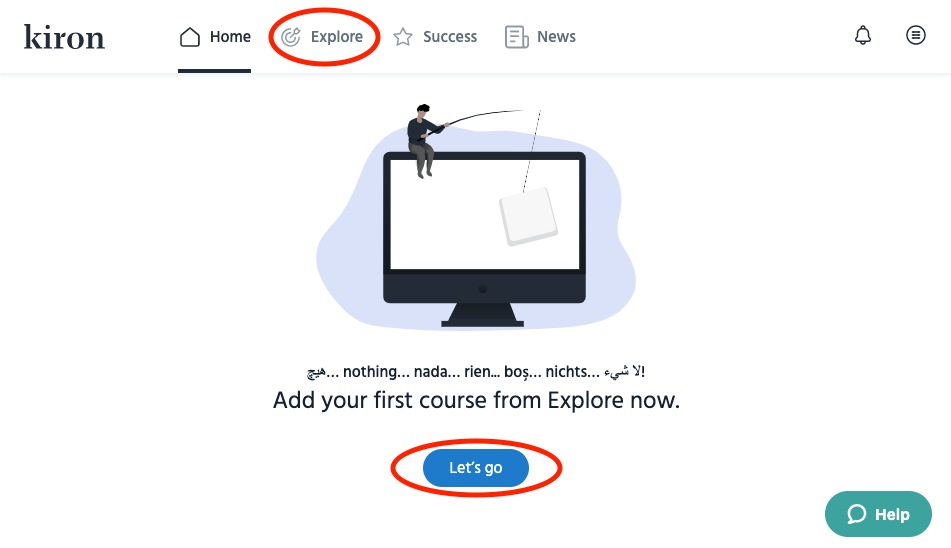 When you start a course, you will later find it again on your personal home screen. Then, you will be taken on a Campus tour which will explain to you all the important sections on the dashboard:
Home screen

The Home screen is your personal study area and shows your selected learning programs, for example, modules or Skill Booster Programs. Click on them to get to work.

Explore screen
If you want to add different learning programs to your Home screen, you can change them here in the top navigation. You can read more information about how to add learnings if you click here.