What is a Transcript of Records (ToR) and when can you request one?
A transcript of records shows all the courses you have completed with Kiron. Transcripts of records are available for every Kiron student who has completed at least three courses. Please note, the courses need to be verified by Kiron.
Don't worry if you have failed any courses. These will not be shown on your transcript of records. The transcript of records is currently only available in English.
How can you get a Transcript of Records?
Please follow these steps:
1) Login to the Kiron Campus and click on "Success" in the top menu navigation.

2) Now you can see an overview of the courses you have finished. For every course you have finished, you need to upload a certificate or a screenshot of your progress.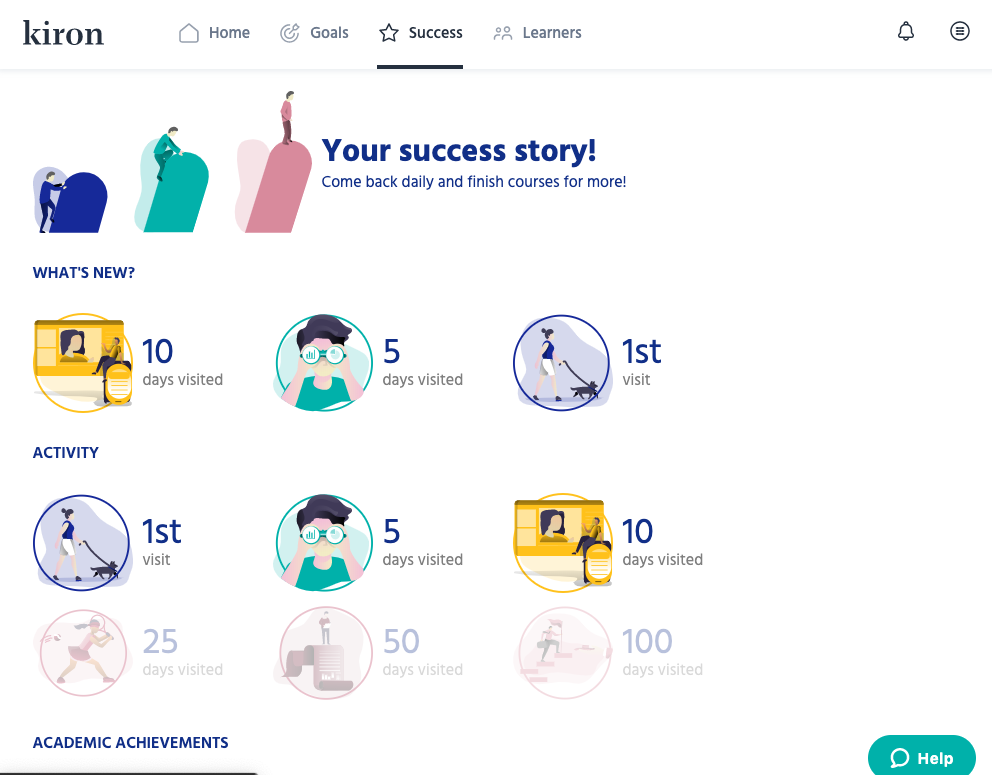 3) Once you uploaded a screenshot of your progress for at least three courses, you can contact the Kiron support by clicking the Help button on the bottom right corner and ask for a Transcript of Records. After that we will start preparing it for you. You will receive a notification on Kiron Campus once it is ready for you to download. This process may take up to 10 days.
This is an example of what a transcript of records looks like: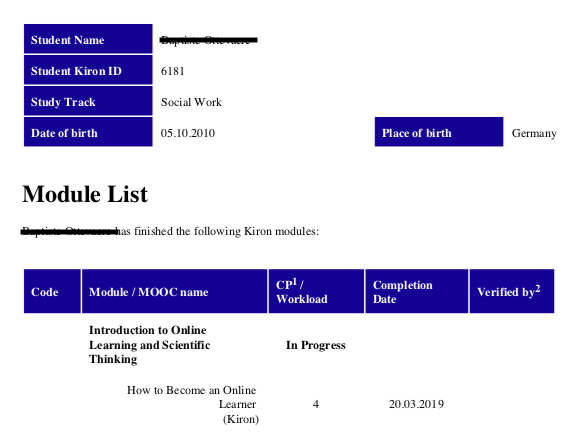 You can add your transcript of records to your university application or to your CV/resumé. However, Kiron cannot guarantee that a transcript of records will help you get into university or get a job.
If you have any question regarding your transcript of records, please contact us on student-support@kiron.ngo