To find out more about which study program might be right for you, try this online interest test from Hochschulkompass (in German) or another orientation test (for example, from was studiere ich). You may also want to try the tools from Hochschulkompass or Master's Portal to find out about more programs.
The Transfer Checklist on Kiron Campus is a great place to find out about study programs. In the category Find Your Study Program, you will find information on study fields and levels of programs available. You can search for interesting programs and keep track of your research thanks to the DAAD tool.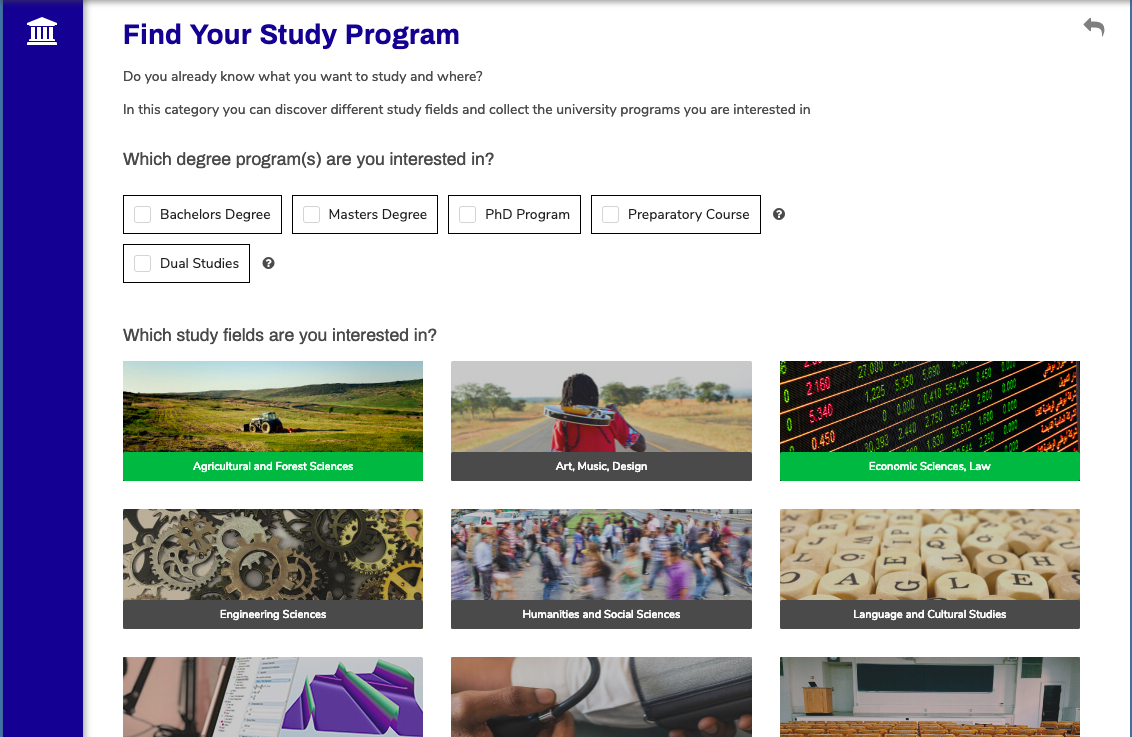 Before you decide to apply for a program, ask yourself the following questions:
Is my degree recognized as an equivalent in Germany?
Check the anabin database to find out if the degree you have qualifies as a high school diploma, or bachelor's, or master's degree in Germany.

Contact the international office at the educational institution where you would like to apply, as they will have the final decision on your admission. You can find a list of international offices here.
Do I meet the language requirements?
Inform yourself about the specific language requirements for your program of interest. Click here to find more info on language requirements and how to meet them.
Are there other admission criteria for the program I want to apply to?
Find out through the website of the university or ask the international office directly what other admission criteria apply.

These are common admission criteria:

A completed internship or relevant practical experience

A minimum final grade in your previous degree

An entry test