Protecting your personal data is very important. Your Kiron account should be secured because it contains some of your personal details. To increase the security of your account, we recommend that you follow these suggestions:
Please always make sure to log out of your Kiron account when you finish using it - especially if you use a shared computer (from an internet cafe, for example).

Make sure your email account password is secure (a combination of at least 10 characters, numbers, symbols, upper-case and lower-case letters). Do not use the same password you use on other websites. If you forget your password, you can reset it following these instructions.

Activate the 2-step verification process:
The 2-step verification process is an extra step that requires you to connect your phone number to your Kiron email account. When you log into your account, you will receive a verification code on your phone which you need to enter to access the account.
You can decide to do this only once or every time you log in.
To active the 2-step verification:
Go to the 2-Step Verification page. You might have to sign in to your Kiron Google Account

Select Get started

Follow the step-by-step setup process (see pictures below)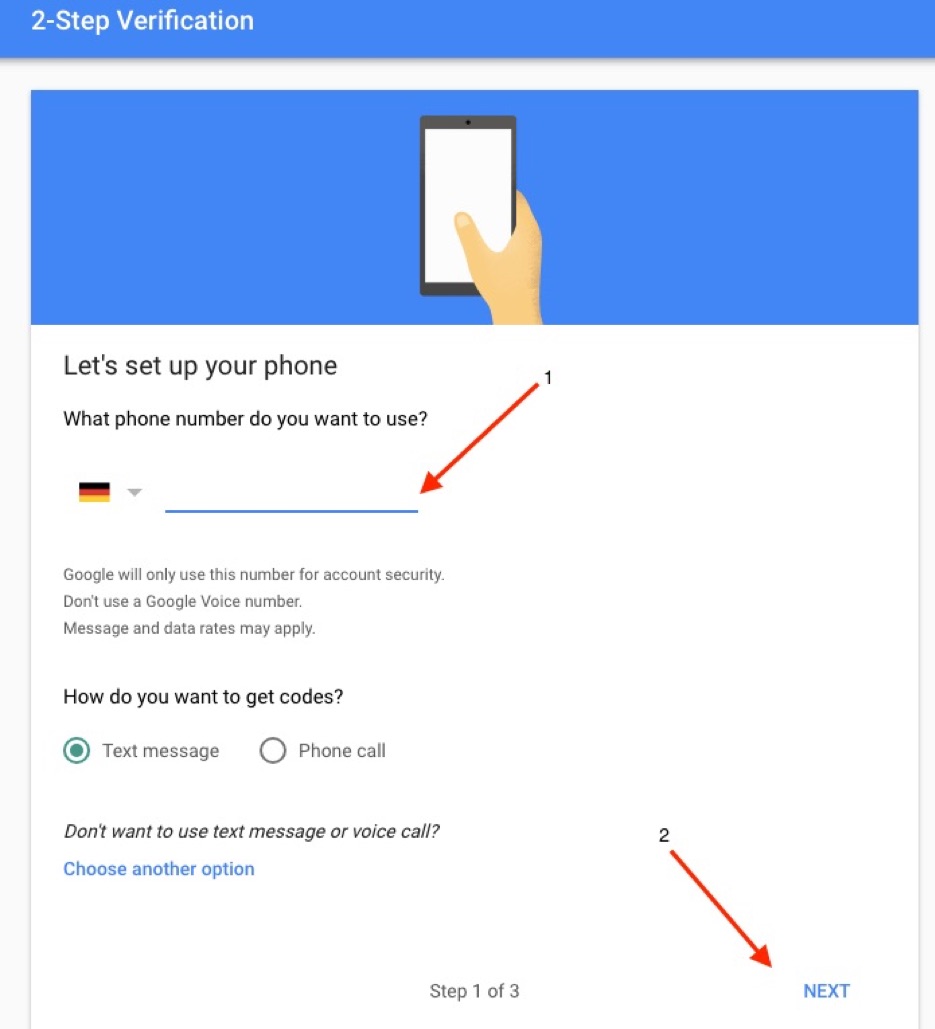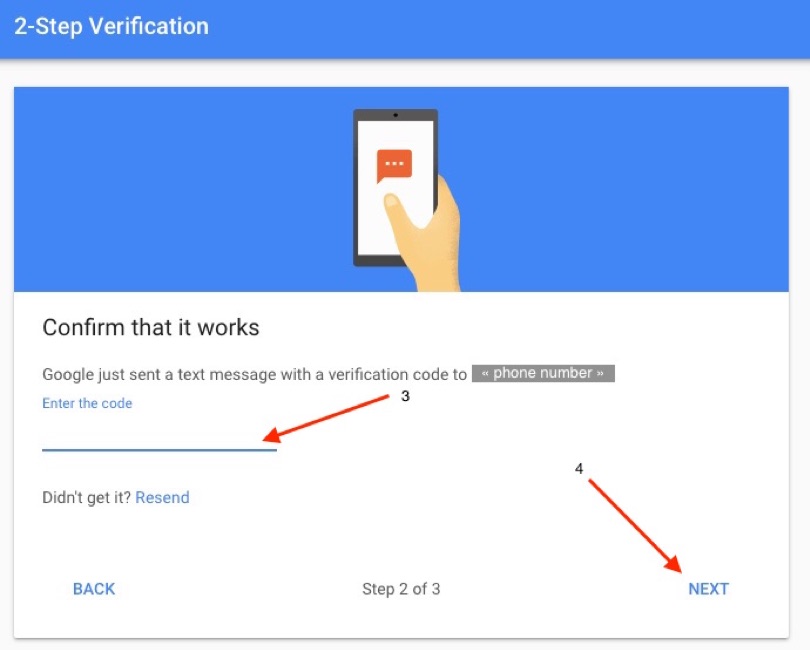 Once you're finished, you'll be taken to the 2-Step verification settings page. There, you can also set up alternatives to receiving a code on your phone.