To update your Kiron student profile, follow these instructions.
1) Login to Kiron Campus.
2) Click on your profile photo in the right upper corner of the dashboard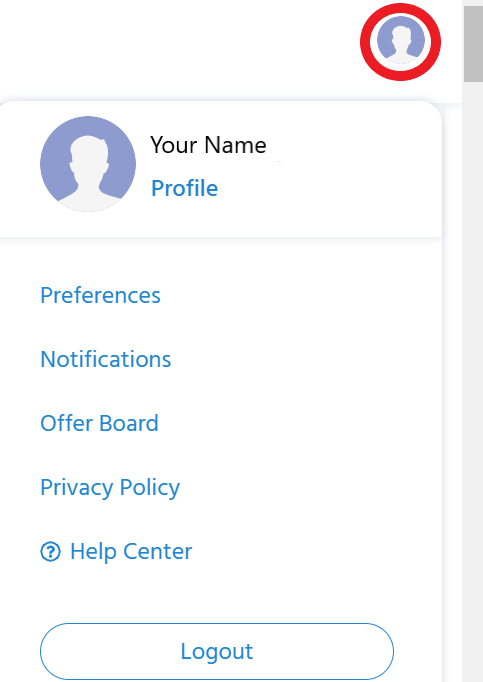 3) Now please click on ,,profile''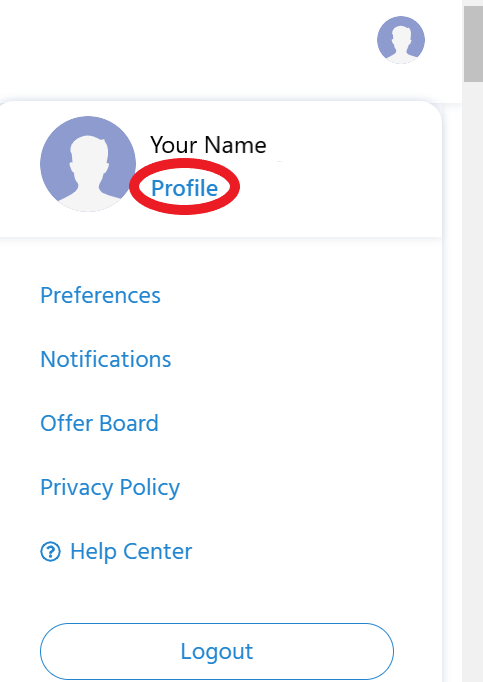 4) Please click the ,,edit'' buttons for the sections you update and make the necessary changes.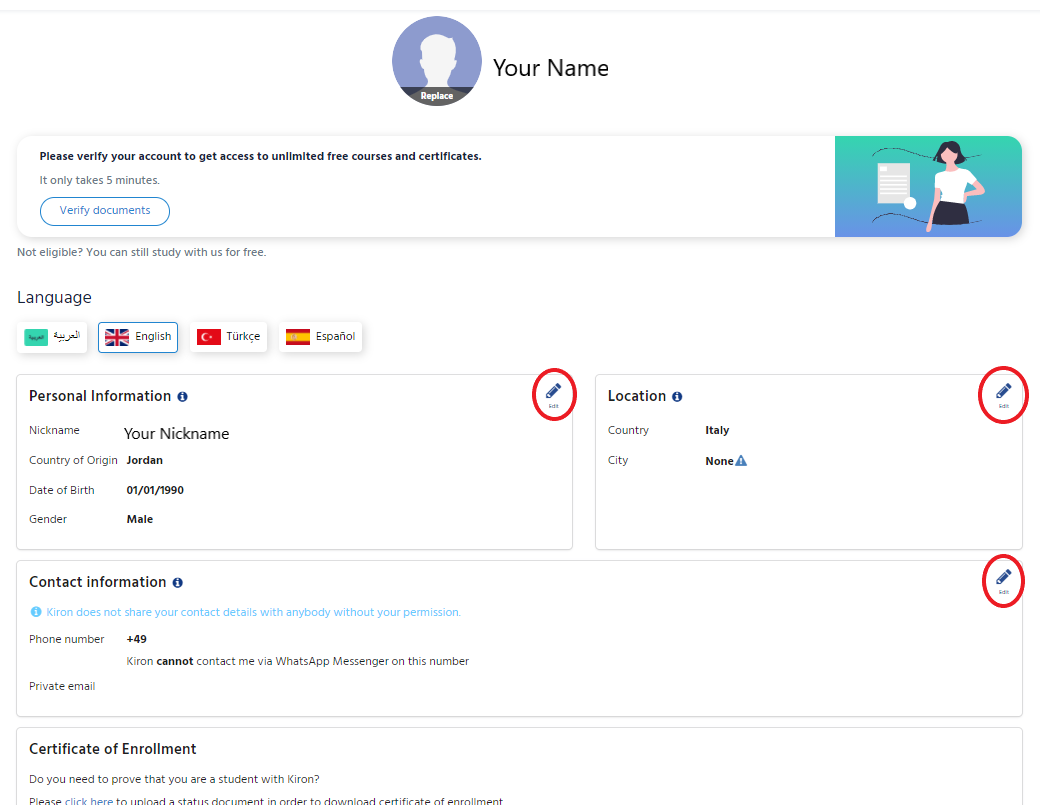 5) Once you are done, please do not forget to press ,,save''

It is important that you keep your profile up-to-date so that Kiron can provide you with the services and support that are most relevant for you.
Please know that we do not share your data with anyone outside of Kiron without your consent.