Studying online means taking all your courses through a computer, phone or tablet. A stable internet connection is very important, because most of your course activities will take place online. 
When you study with Kiron, Kiron Campus is your central platform. This picture shows you how Kiron Campus looks like.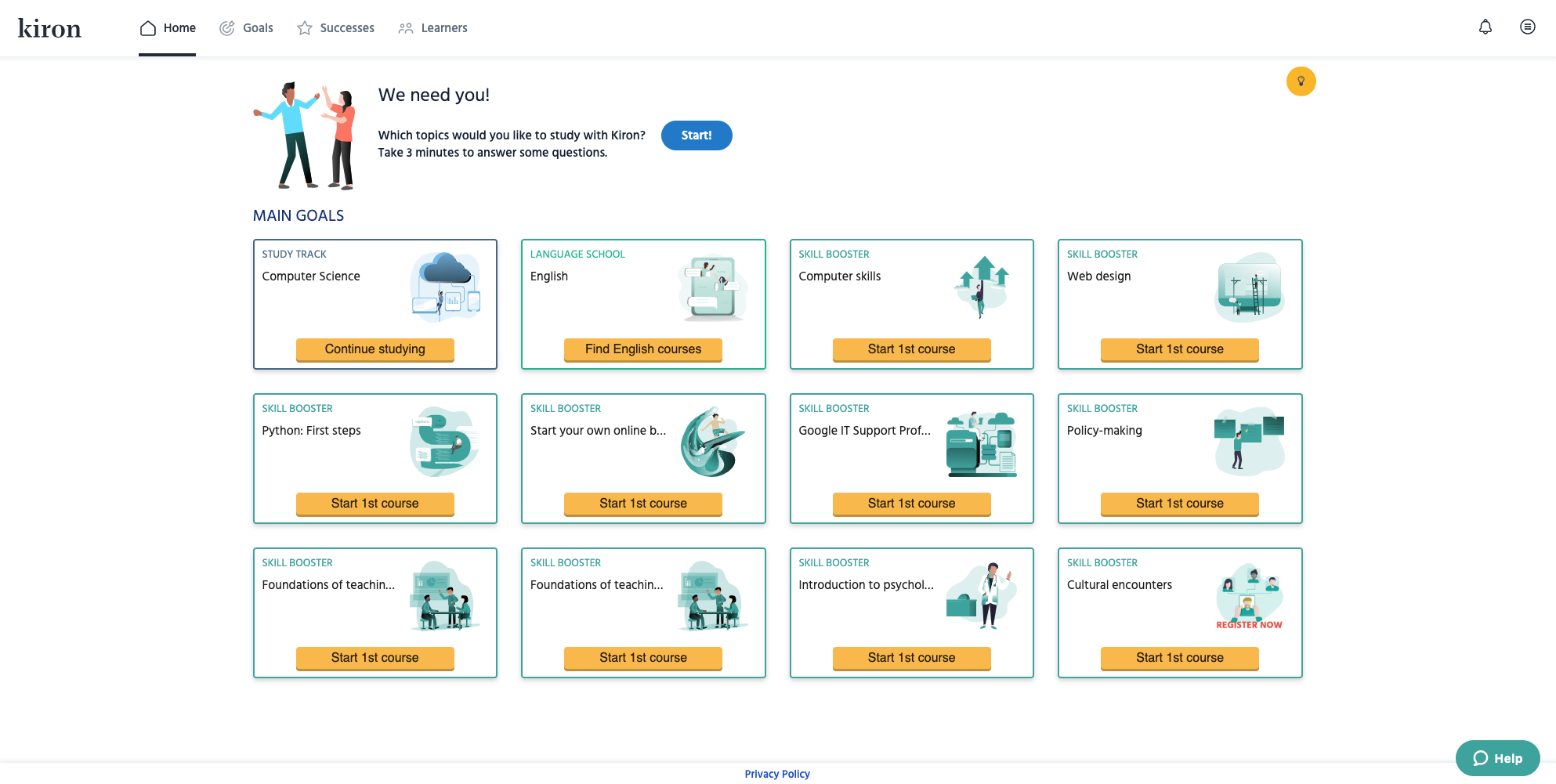 To learn more about how to navigate and find your way around Kiron Campus, read this article. 
Studying online is a much more flexible solution than taking an offline course or degree - you can study anytime and anywhere. This also means that you are responsible for your own progress - following the courses requires motivation. The interaction with other students is also often limited to the online world, which can sometimes be unsatisfactory.