We have seen that learning online has many advantages, but it can also be tough and challenging. Here are some challenges that online learners often encounter, and tips on how to overcome them so that you can study online successfully.

I don't have my own room or physical space
Not having a physical space to study (e.g. your own room, a desk) can impact your ability to study. This situation isn't ideal, but there are some things that you might be able to do to overcome this obstacle:
Communicate with the people around you and arrange a place and time of study. Gaining new knowledge and skills is a great undertaking, and people around you will likely do their best to support you. Communicate your goals and needs, and arrange a place and time to study, e.g. having a room for yourself for one hour per day in the evenings.
Identify the best time to study. Even though you have to share your living space with other people, there might be times that are less busy (e.g. when they are out at work, when they are still sleeping, when the kids are in school, etc.). Identify those times and build your study habits around them.
Try out places in the area where you live. Look for libraries, public centers, schools, etc. that you could visit frequently for your study sessions. If you have portable internet (e.g. smart phone), you can try out a nice spot in a park or a quiet street.
Keep your study materials together. Put all your study materials in a bag (e.g. your device, your pen and paper, etc.), so that you can take everything with you to your study session.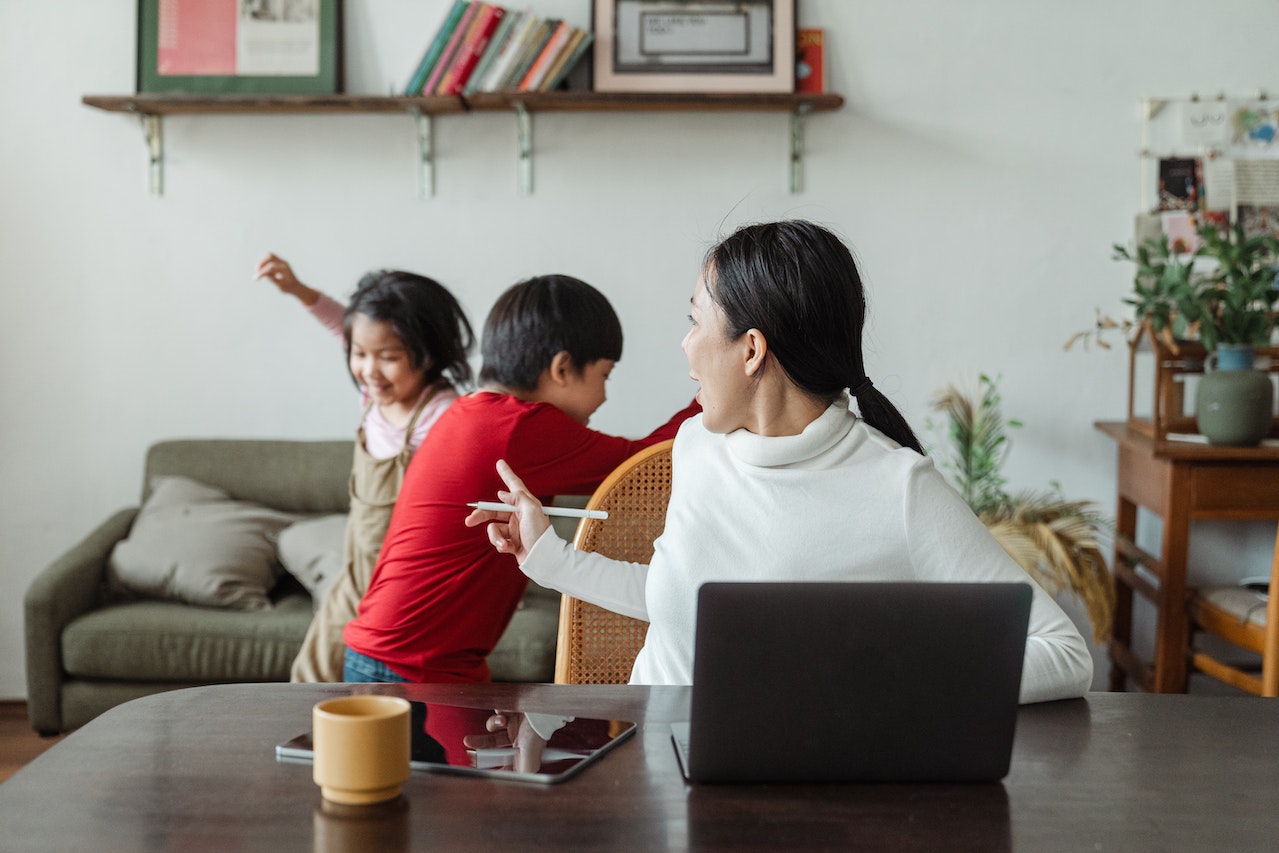 Image of an adult person working with a laptop and two children playing in the background. Photo by Ketut Subiyanto.
I can't concentrate
Pick a quiet spot. Staying away from noise isn't always possible, but you can wear earplugs, headphones or play soft background music (e.g. white noise, deep focus) to help you concentrate.
Find out when you perform best. Some people work better early in the morning, others late at night. Find out when you feel fresh and dedicate that time of the day to online study.
Take breaks. Both your body and brain need breaks to perform best and prevent fatigue, e.g. a 15-minute break every 90 minutes of study. Walk around the block, drink some water and stretch.
I get distracted when I'm studying
Keep distractions to a minimum. Switch off and put away devices that aren't necessary for the study session, such as mobile phones or televisions. If you are using a laptop to study, close unnecessary taps and turn off sounds and notifications, or create a different user for study purposes.
Identify further distractions that usually come up, e.g. if you get thirsty or hungry when you study, it might be a good idea to grab some water or a snack beforehand.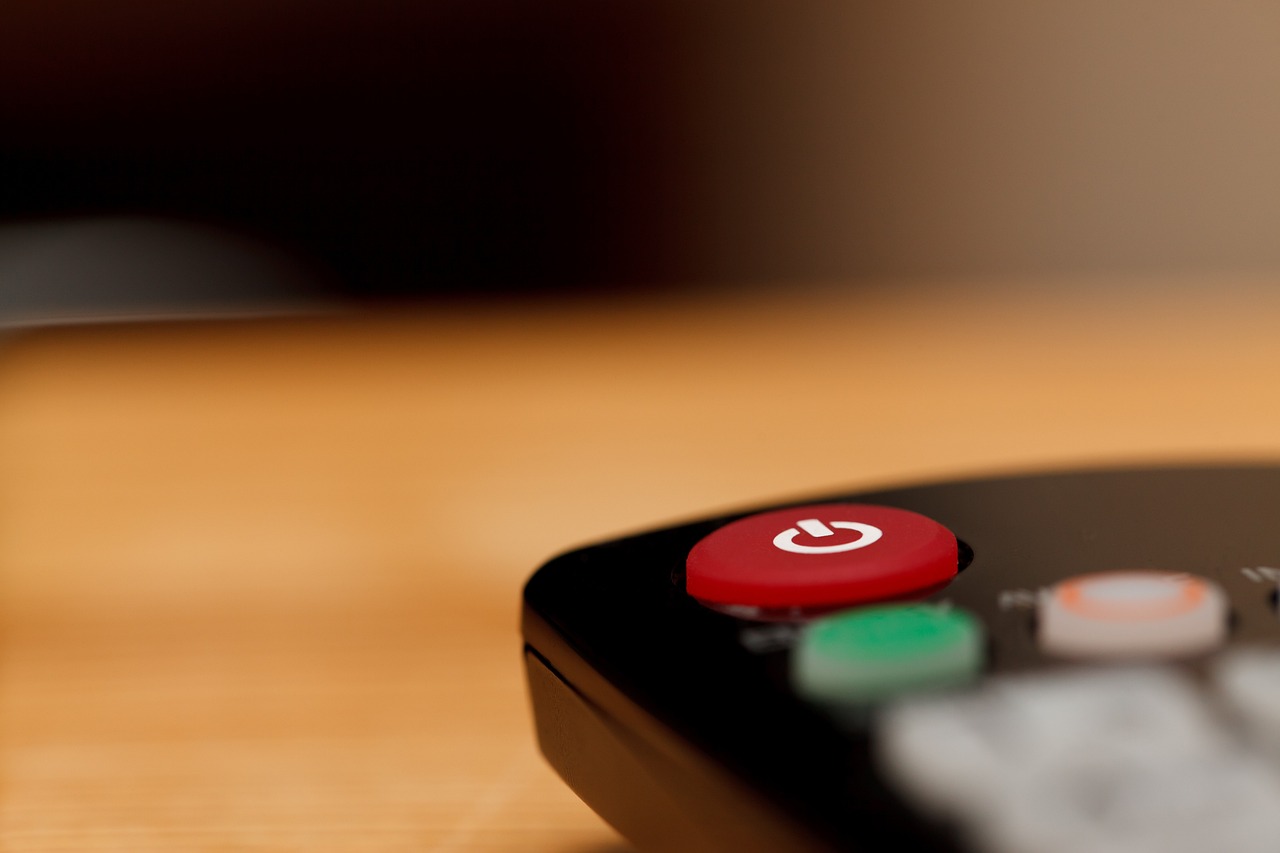 Image showing the switch-off button of a remote. Photo by PublicDomainPictures.
I'm overwhelmed: where do I being and how do I motivate myself?
Before starting any program or course, check its goals and workload. Don't take multiple courses at the same time, but decide which content you need most right now, and how much time you can dedicate to it.
Set clear goals. Having a clear goal can give you more motivation to keep going. Define what you wish to achieve and why. For example: I currently have an A2 level of German. My goal is passing the B1 German test in six months, in order to get my residence permit and improve my chances of getting a German-speaking job.
Break down your goals into smaller parts so that you can visualize what you need to do in order to achieve your goal. For example: In order to pass a B1 German test in six months, I need to expand my vocabulary, learn the B1 grammar, improve my reading, writing, speaking and listening skills.
Create a study plan that specifies what you are going to do and when. This will make the tasks more manageable. For example: I will study and practice German for 30 minutes every day within the next six months. Mon, Wed and Fri: Taking the course "Nicos Weg" that includes listening practice, grammar and vocabulary building; Tue: writing a weekly essay and asking my German-speaking friend for corrections; Thu: practicing my speaking skills in a tandem; Sat: reading the news in German; Sun: reviewing all the new vocabulary that I have learned throughout the week.
Stick to your plan. You will feel more accomplished and motivated the more that you stick to your study plan. There might be unexpected circumstances that prevent you from studying, but keep going - being consistent is key!
Reward yourself for completing daily and weekly tasks, e.g. by treating yourself to something you enjoy. Some goals take more time to achieve than others, don't forget to celebrate small achievements along the way.
Evaluate and adjust your plan as needed if you realize that something isn't working for you or isn't getting you closer to your goals.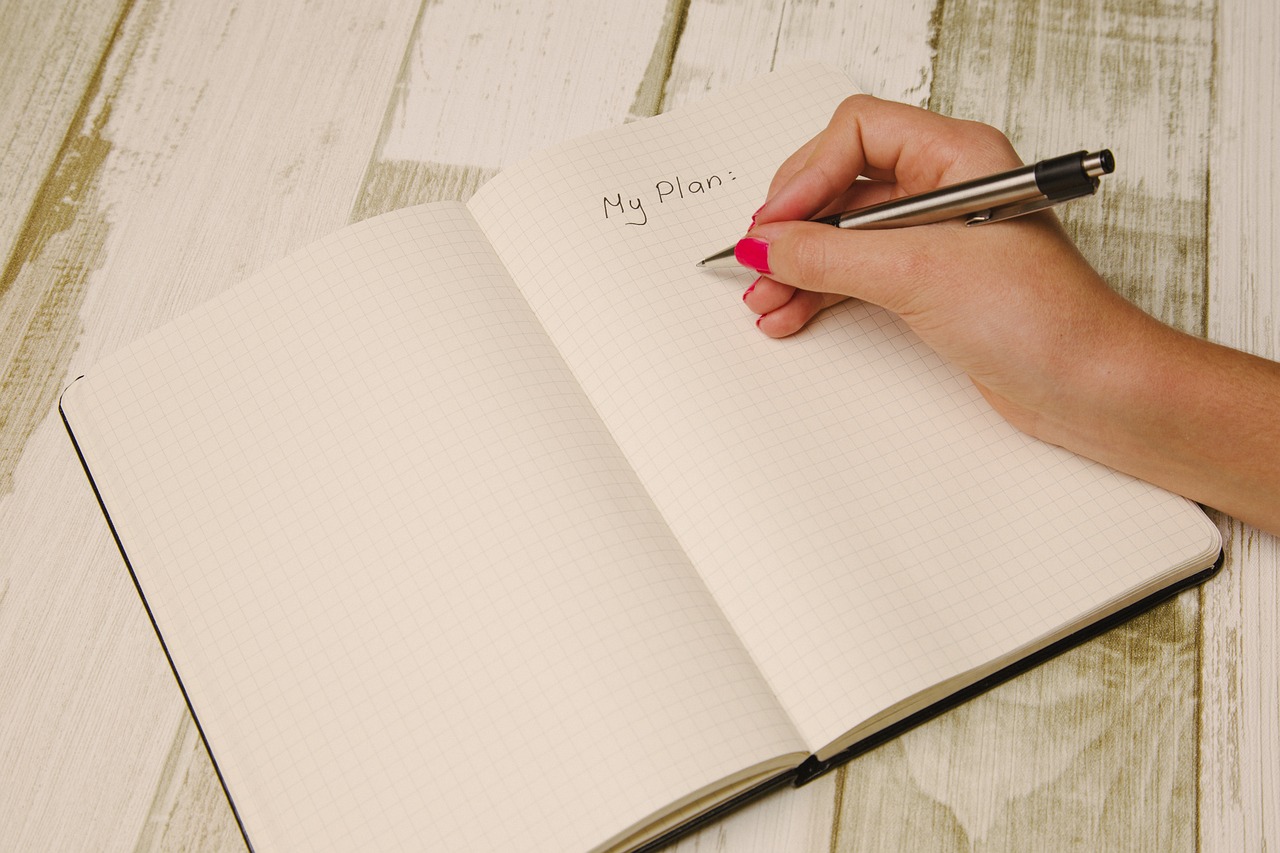 Image of a person writing on a notebook. Photo by Pexels.
I find it difficult to study alone

Join our virtual community space, browse the different channels, and connect with other students who are taking the same courses as you. You can ask questions, post challenges and give each other feedback and support.

If there is no channel for your course or the skill you would like to learn, you can create a public channel and invite others to join.
I have difficulties understanding the courses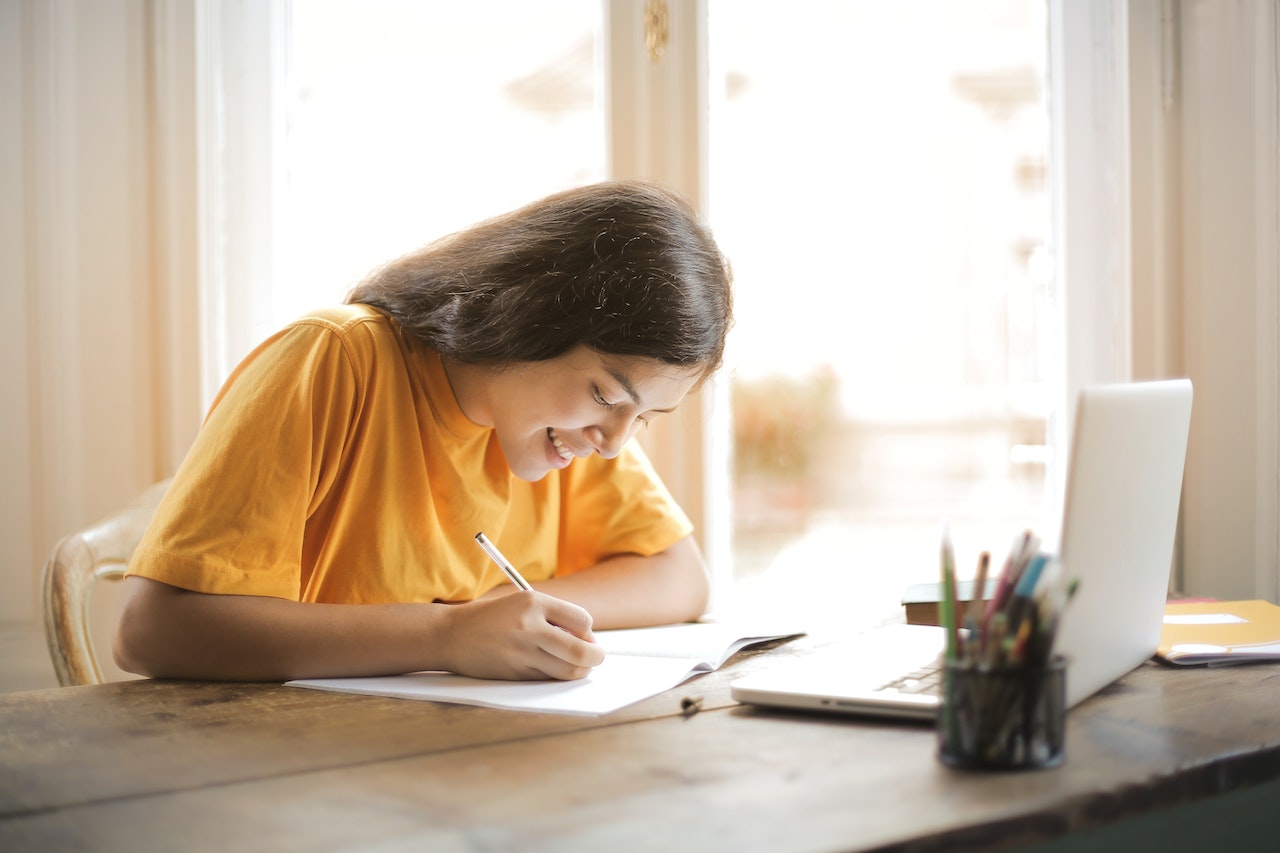 Image of a person sitting at a desk taking notes. Photo by Andrea Piacquadio.
Kiron wishes you all the best for your learning journey!