It depends on if you are already a student or not, and if you have a Gmail or another email account.
If you are not a student yet, read this article to learn how to register.
1) If you have a Gmail address or a Kiron email (@student.kiron.ngo):
Click the "Continue with Google" button

Choose the Gmail account you used to register with Kiron. You can also use the Kiron email address @students.kiron.ngo if you have one.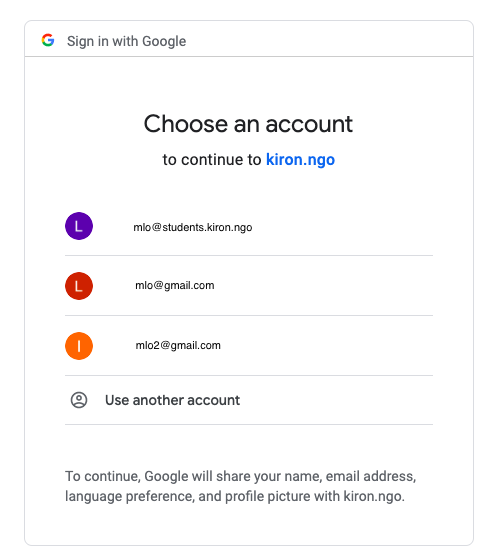 You will now be redirected to Kiron Campus.
2) If you have another email address (for example, Hotmail or Yahoo):
Log in with

the email address you used to register with Kiron.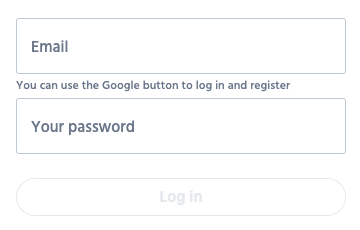 Fill in your password. Did you forget your password? Click here to learn how to reset it.
Continue to log in.
If you are already a Kiron student and you have a non-Gmail email (e.g. Hotmail or Yahoo), please continue to log in with your Kiron email.