The Application Checklist is available on the Home screen of Kiron campus for students who live in Germany and Lebanon and are interested in transferring to a degree program at a university.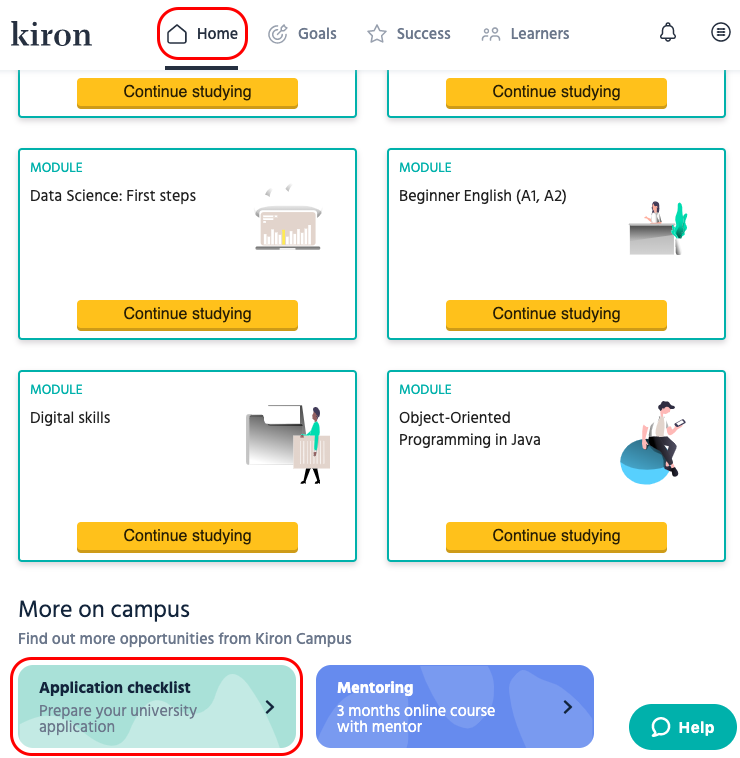 The Application Checklist provides you with an overview of the requirements you need to fulfill if you want to study at a university in Germany or Lebanon, and helps Kiron provide you with more precise information to fit your personal needs. It is also an interactive tool which allows you to store information on your progress towards meeting the university requirements in Germany or Lebanon.
Below are some images to show you what the Application Checklist looks like in Germany. Please note, it may be a bit different for you.
Important: If you live in Germany or Lebanon and can not see this page, please contact our support through the chat or the contact form.
Do you already know what you would like to study? Then just click on "find a study program" and discover the country wide study program offers.