What is Nooreed?
Nooreed is one of Kiron's partners in Lebanon. They offer a career assessment test.
How to use the assessment test
Log in on Nooreed's website and click on Career Assessment Test. Create an account with your email address, it doesn't need to be with Facebook.
You will need to answer 30 short questions like these:

After answering the questions, you get a personalised profile assessment with your strongest areas: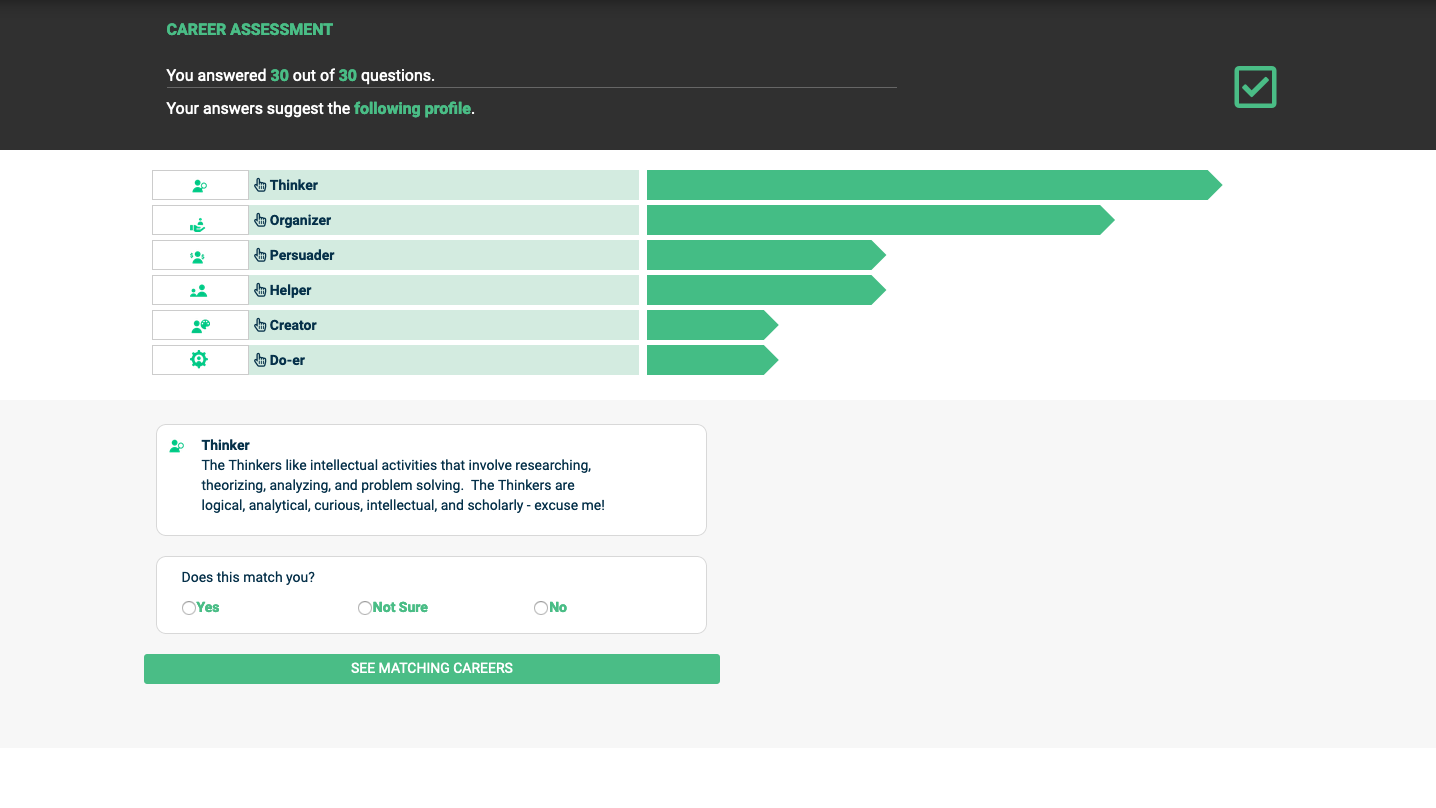 Based on this, you are given some recommendations about potential careers. For each career, you can watch an explanatory video. You can even save it if you like it!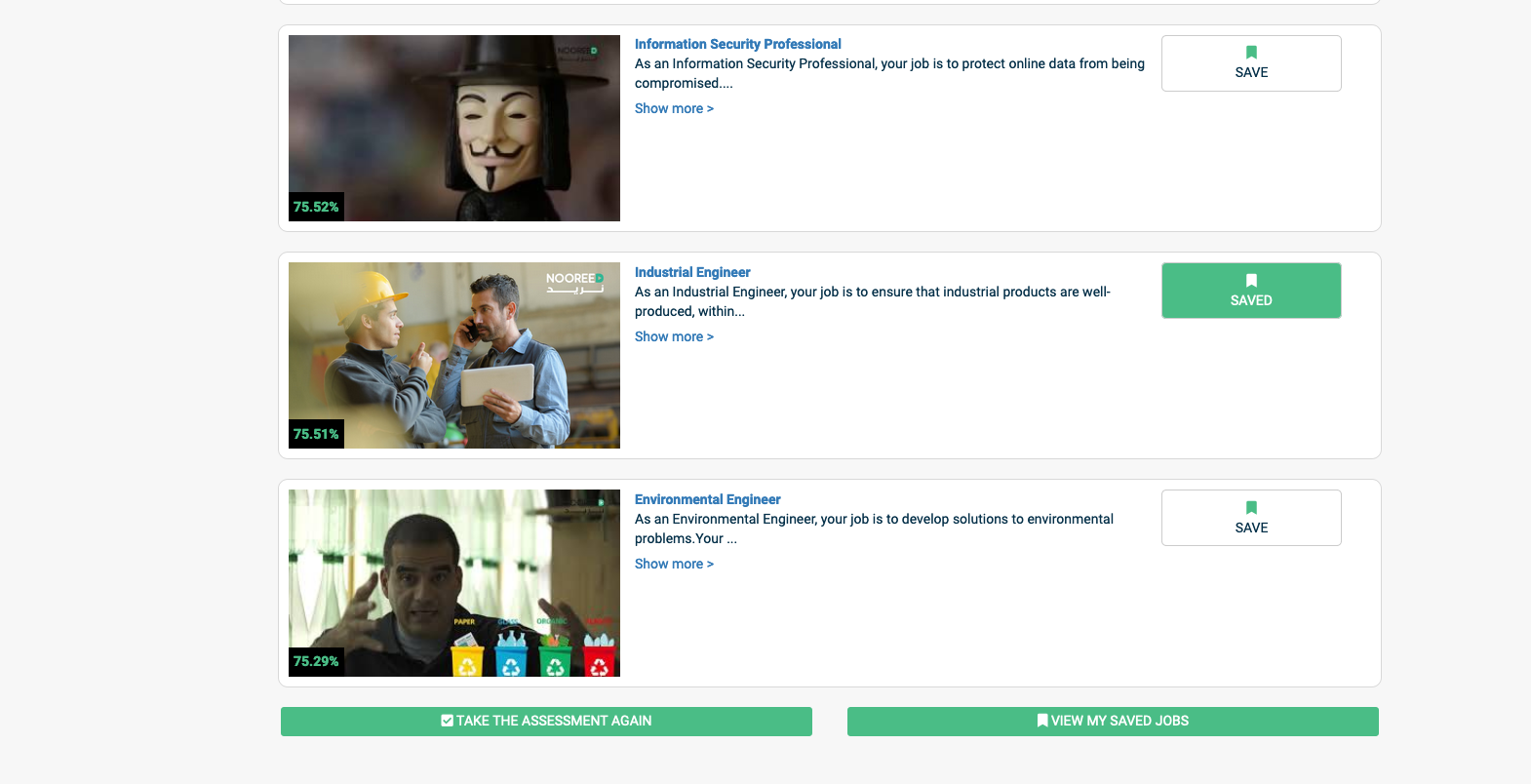 Read a description about each career, and see which university offer this path, how much you will get paid and the pros and cons of this job.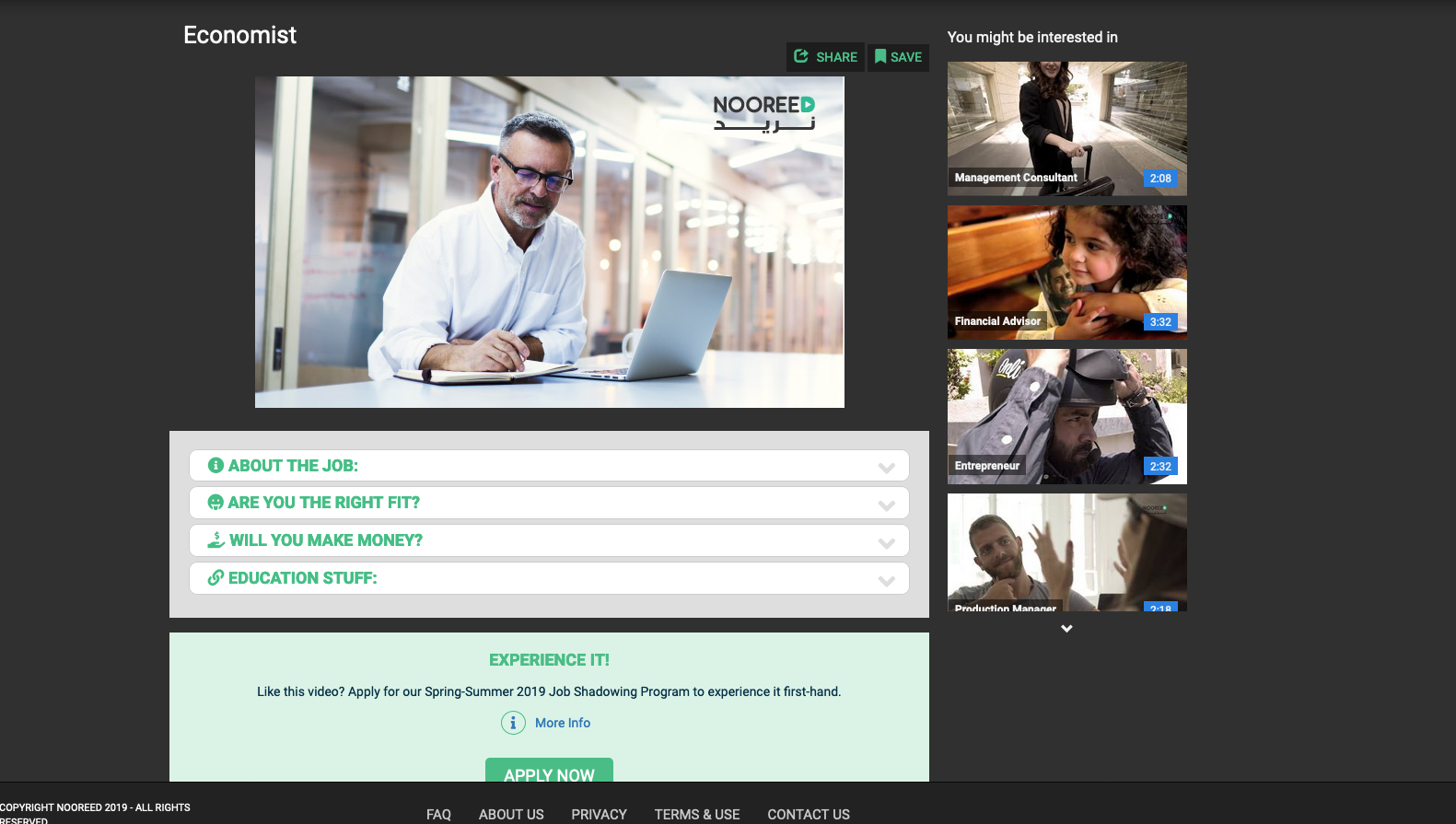 Read more general information about careers on this page.
Are you still unsure about your path? Start now and take the test!