We know that Kiron students face issues in connecting to a stable wifi or data network. Because of this, when our team design content and features, we pay attention to low connectivity users: we reduce the size of images, we self-host courses and use tricks to make videos directly accessible. All of this makes our content more accessible to you, even if you are using an older device.
Below you will find tips and tricks on how to access learning contents with limited internet connection :
KIRON APP:
The Kiron App on Android phones is one of the smallest Apps you can download. It has been designed for being particularly light to download and use, which means that it doesn't use so much of your data as other educational apps.
VIDEOS:
Each video on Kiron campus offers different types of quality. Choose the lowest one (144p)

Some Youtube videos on Kiron campus have subtitles in different languages. Whenever available can download the text of the video and read it, instead of loading and watching the video. Simply click on this button below the video:

Most of the videos on Coursera also have subtitles in different languages. In the same way, you can download the text of the video and read it instead of loading the video. Click on 'Download' under the video, and then choose 'Transcript', like below: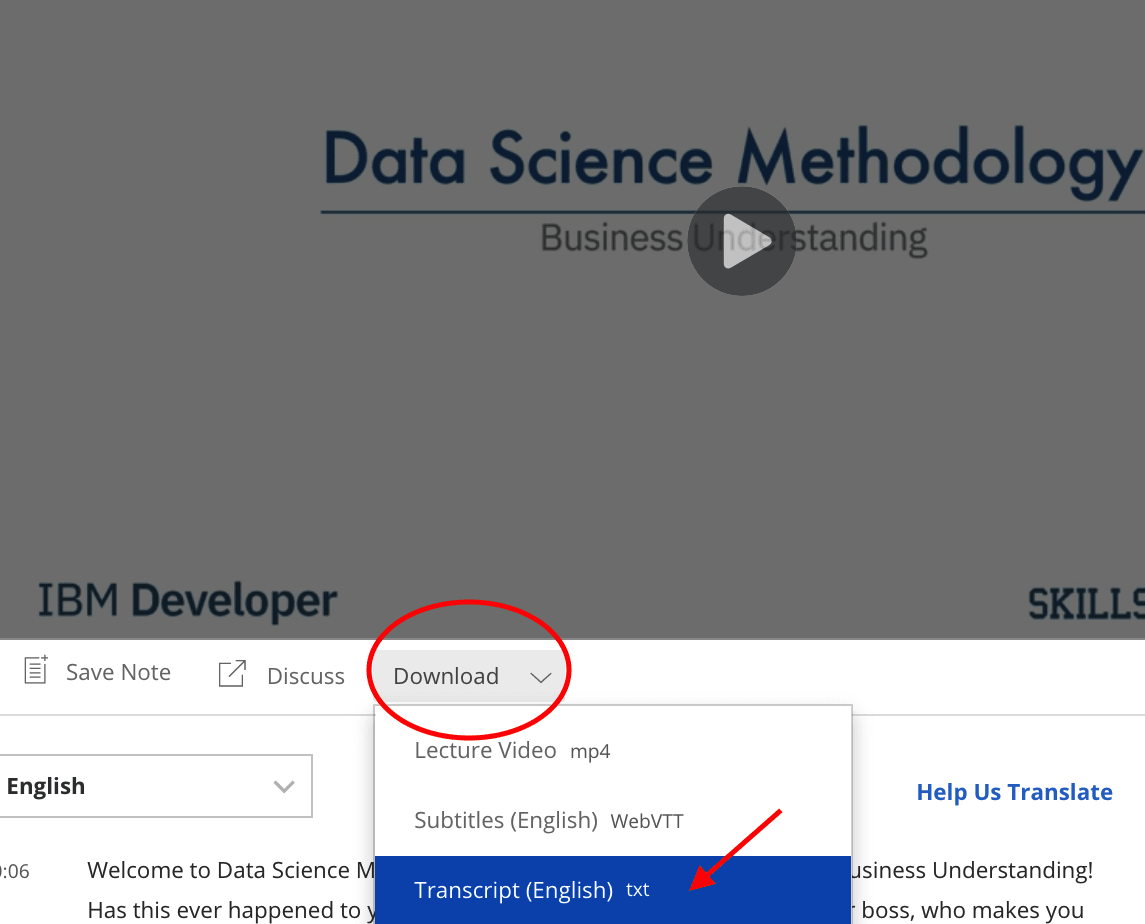 COPY-PASTE THE CONTENT OF A LESSON FOR LATER:
You can copy and paste the text content of a lesson into any a Word document or any other text documents, for you to read later when you are offline.
OFFLINE MODE ON COURSERA:
The Coursera App has an Offline Mode: when you are on a Wifi or data network, you can download the material of any course in advance, Go on the course page, and click on the cloud next to each Unit to download the content (image 1)
Then, when you will connect to the app without internet, you will see the a message saying you are not connected to the internet (image 2).
You will be able to access what you just downloaded in the 'Downloads' tab, and keep studying the units you started (image 3).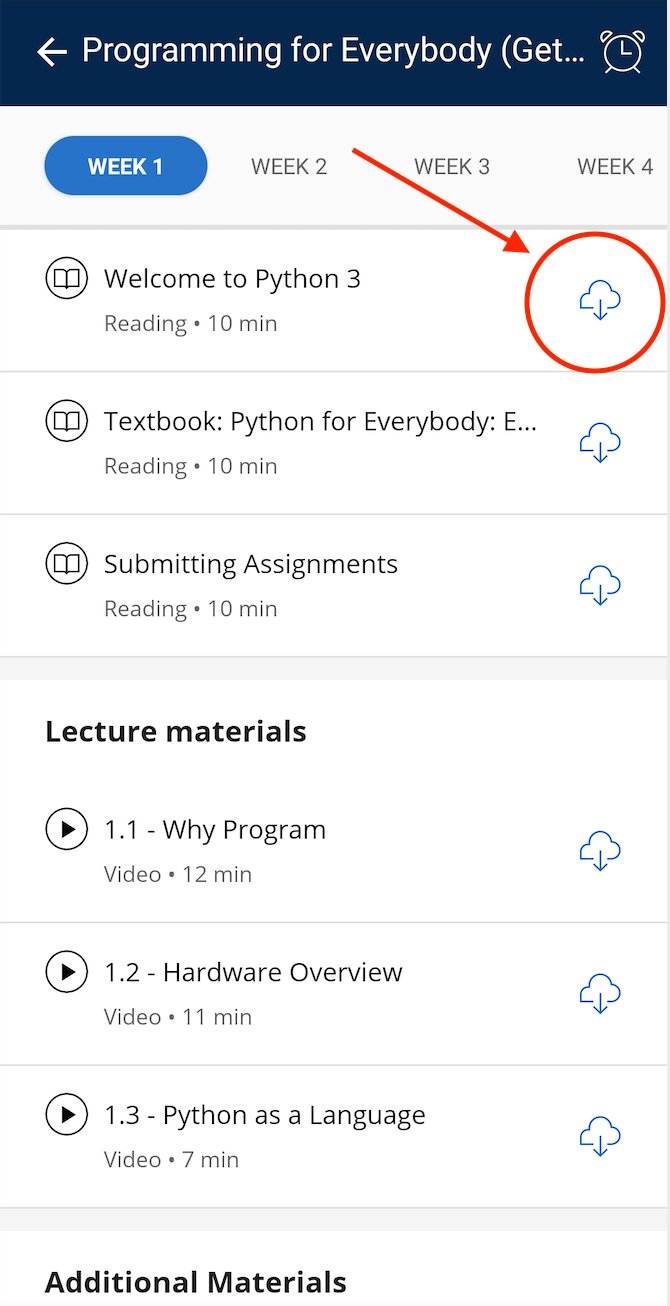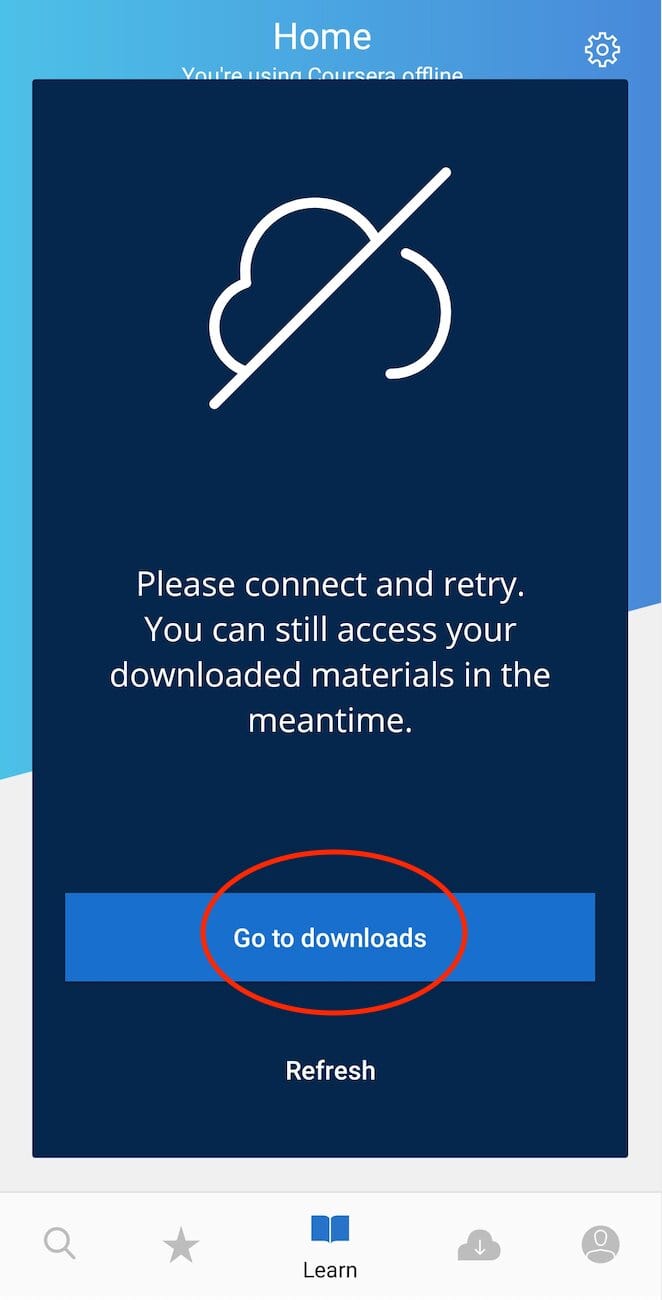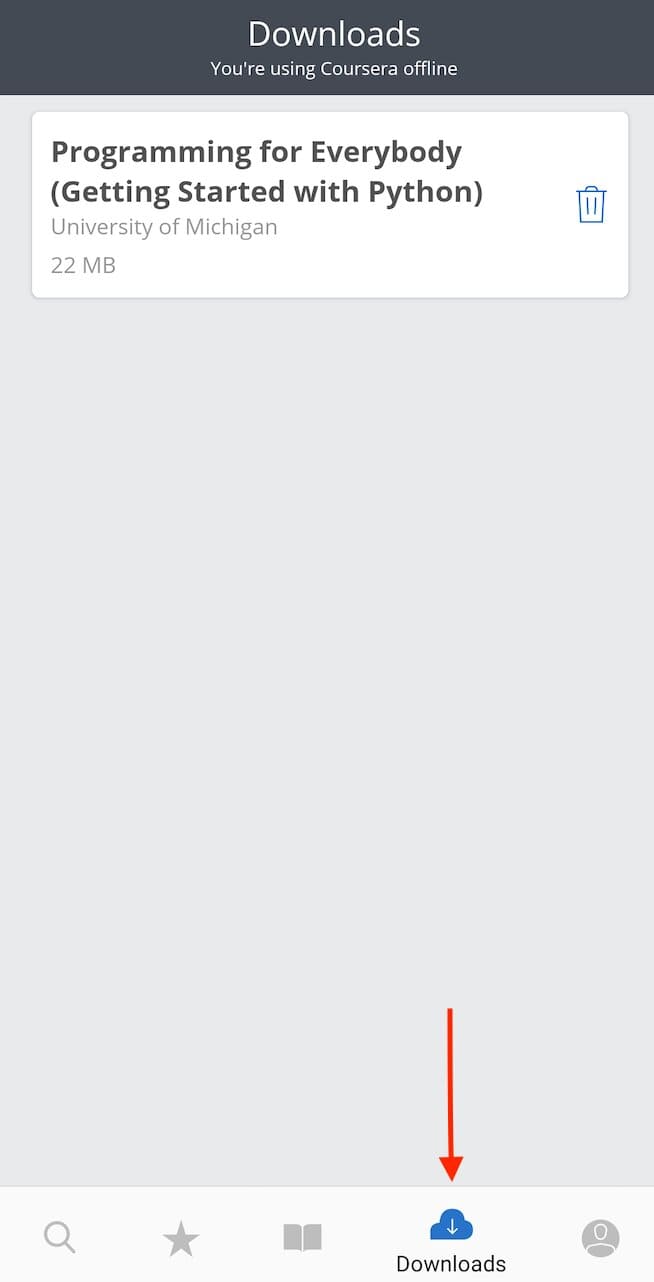 USE THE CACHED DATA ON THE APP:
The cache is a data storage layer, which stores some data, so that future requests on a website or app are served faster. Data is cached automatically when opening a new page or an app
→ Normally, data is cached automatically in your browser and app, so make sure you didn't disable it
→ If you've looked at something on Kiron Campus, now it is on your device. Except for videos.
BUILD A STUDY GROUP:
If you and other students are studying the same course, it is a good idea to build a study group, in which you will be able to share content of the course. In this way, only one person of the group has to download the content for a unit, and the others don't have to use their data, because they can study with what has been shared. Next unit, it will be another person downloading and sharing !

It is also a good idea to monitor how you use your data: social media, conversations, videos, games etc. and be more aware of the allocation of data to your needs.