As you know, Kiron is an online learning opportunity and because studying online can feel lonely sometimes we created the Kiron Community tool. This space is open for all Kiron students everywhere in the world. We encourage you to ask questions about your courses, share experiences, and exchange information with other students, our moderators, and a few of the Kiron staff!
This is how the Community tool looks like: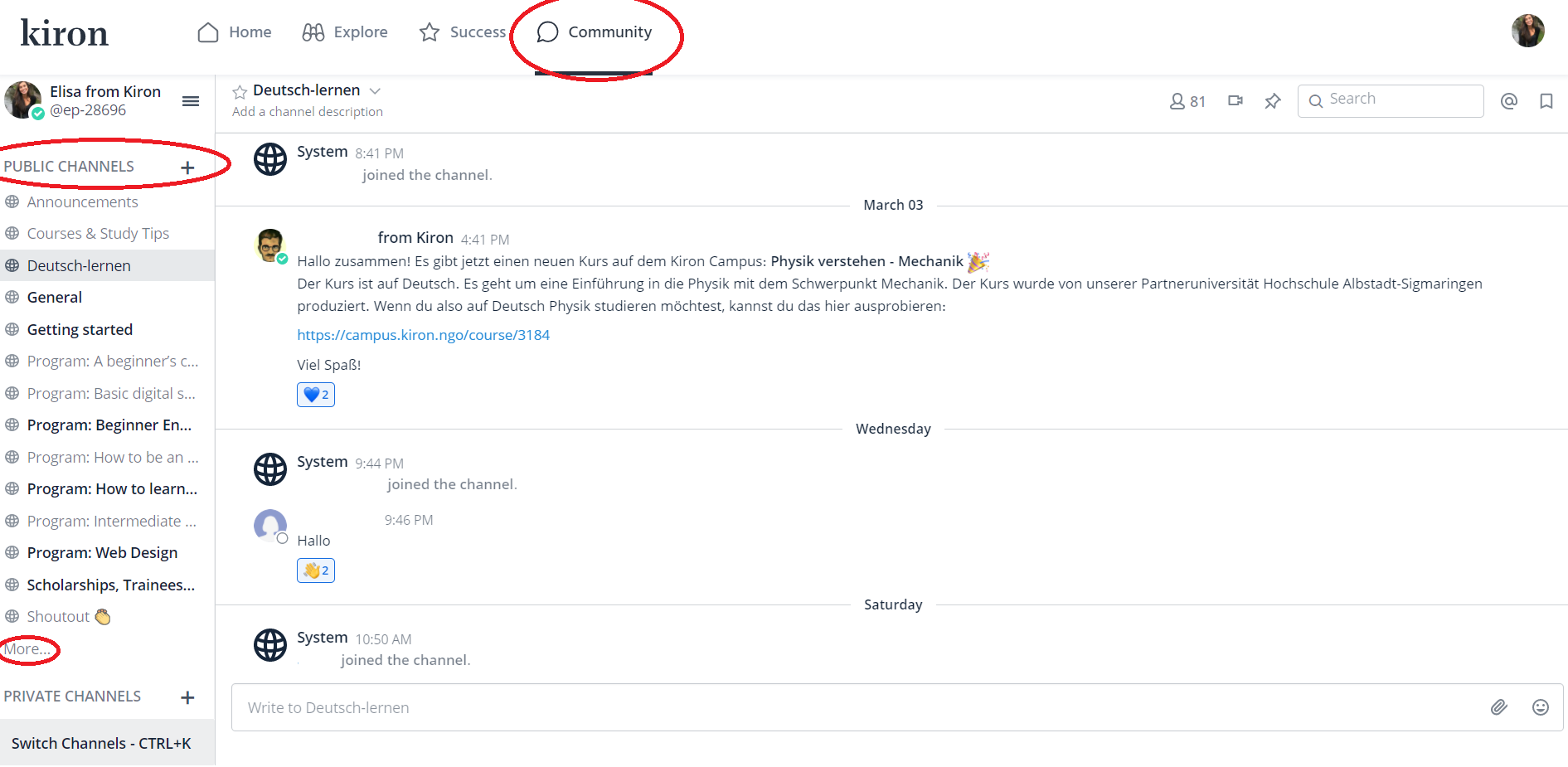 The tool is divided into channels dedicated to different topics, for example, courses and scholarship opportunities. You can join as many channels as you want. By clicking on the "More" button you will be able to see a list of existing channels. The messages shared in public channels are visible to all members.
However, you can also privately chat with other students and these messages will not be visible to others. You can even start your own channels and invite your group members.
We hope to help you connect with people that share similar interests and experiences to make your studies and also your life more enjoyable.